The Innovative and Easy to Use Home Lift
The Trio Alta wheelchair-accessible elevator is the latest addition to the Stiltz product line. The Trio model is the largest residential elevator manufactured by Stiltz. The elevator has a tapered front to assist with an easy transfer from the landings into the cab. It is also designed with its widest point at the door opening to allow for the most space available if a wheelchair is needed.
The lift has an interior cab size of 30″ wide by 48″ long and can carry up to three riders at the same time. With its larger cab size, most standard wheelchairs will fit perfectly. The weight capacity of 485 lbs. will also allow for the elevator to carry just about anything you might need to take between floors. The clear cab design, user-friendly operation and spacious cab make the Trio Alta a great addition to any home.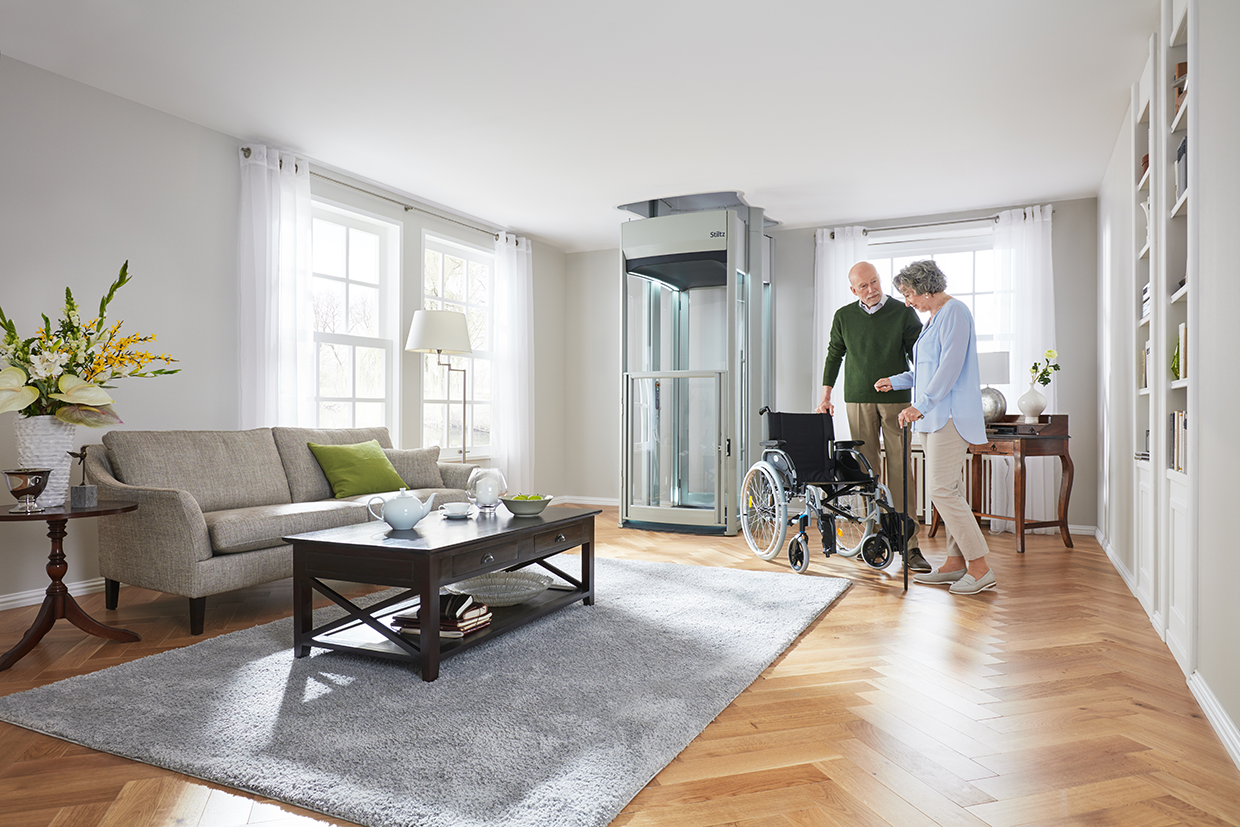 Stiltz Lift Review
Learn more about types of elevators for homes with the guide to residential elevators.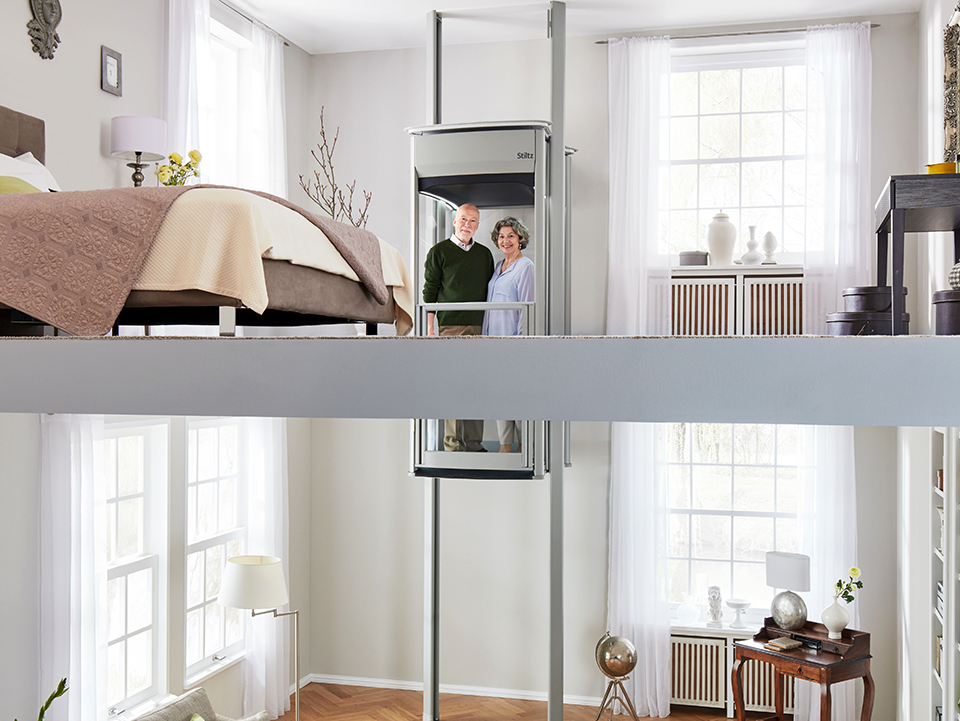 Through Floor Elevator Stiltz Trio Alta Model Shown With Cab Gate

LED cab lighting – long-lasting and attractive elevator lighting means you can travel any time during the day or night. The lighting is also automatic and adjustable with different time settings.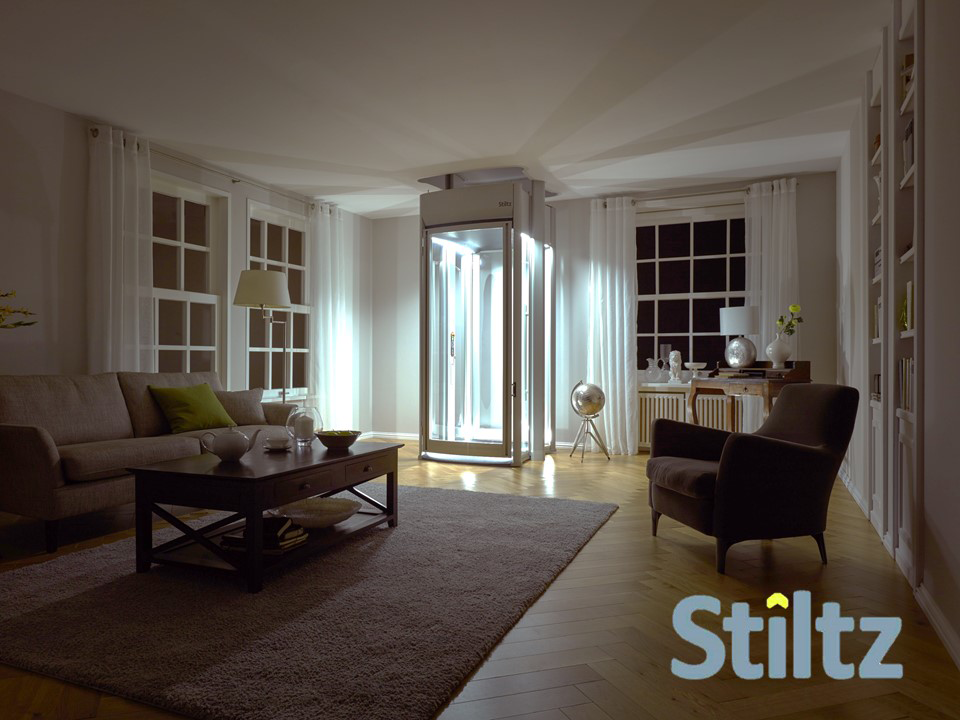 Stiltz Shaftless Elevator Videos
---
Trio Alta Footprint and Dimensions/Weight limit 485lbs

Stiltz Trio Alta Elevator Technical Information:
Max Capacity: 485lbs / 2-3 Persons
Max floor to floor travel: 157"
Number of floors: 2 Maximum
Drive System: Rope Drum, Braked Gear Motor Drive
Supply Voltage: 240v 1PH 50HZ
Running current: 3.2 AMP / Starting current: 4.0 AMP
Standard Color: Off White / Cream (RAL 7038)
Required ceiling height at the top landing.
The Trio Alta requires a standard minimum upstairs ceiling height of 96" Dimensions subject to change.
Trio Alta Review
Stiltz Trio Alta
Trio Alta Cost Around $35,000